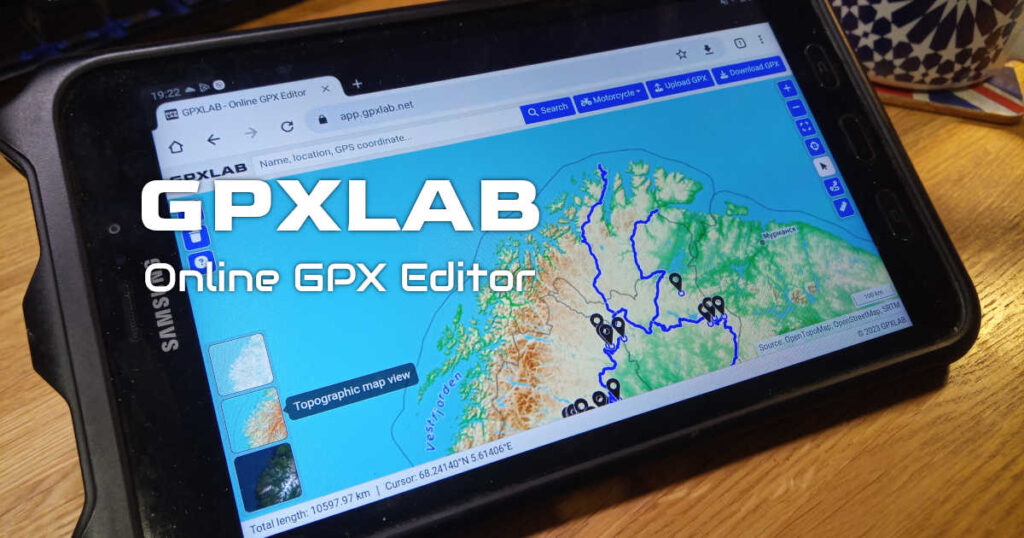 Try it out
https://app.gpxlab.net
GPXLAB v1.0, the first feature complete version is out there.
This is a tool to draw tracks on maps to places where Google Maps won't take you. Im avid motorcycle rider and overlander so tools like that allow people and me to get to explore outdoors and travel remote destinations.

The application currently can:
Display GPX tracks recorded with GPS devices like car navigation or apps
Edit GPX, cut segments, move tracks, add Waypoints, etc.
Show track on regular map, topographic map, satellite photos
Route automatically between points using different routing profiles like walking or motorcycle ride.
Measure distance between points
Find places by names or GPS coordinates
Export tracks to GPX file which can be used on other devices

Feel free to check it out and thanks in advance for any feedback.