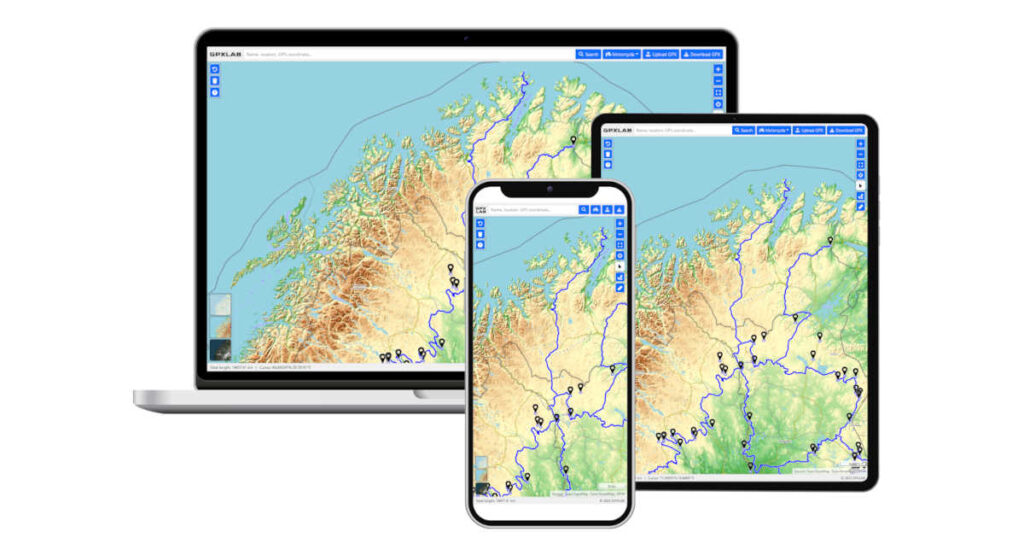 As a guy who spent most of time working with cloud, servers and general backend tech I take my hat off and salute to frontend and mobile developers. Not sure what is more joy, building apps with Node.js or working in asbestos mine but nevertheless GPXLAB has finally made its way to App Store and Google Play.
The app is finally available for iPhone / iPad and Android.
GPXLAB allows to create GPX tracks, you can import existing tracks to the app, add waypoints and find routes between them using one of many routing profiles. If you like to stay off road you may test the 'Bicycle' and 'Walking' routing mode. Next, you can export the GPX and open it with regular navigation app like Locus or Osmand or copy it to your GPS device.
More features requested by some of you are planned:
– Import / export KML and KMZ files
– View and share tracks online
– Track folder to keep your track in cloud
– Better track editor based on layers
– Simplify track geometry to get them easily imported on GPS devices from Garmin, TomTom, etc
Thanks in advance for downloading the app and testing. If there are any problems please let me know in comments or send me a direct message.
Btw, GPXLAB can be built for a regular PC running Windows / Mac / Linux and be an alternative to Garmin BaseCamp, is anyone interested in such thing?
You can download GPXLAB here:
GPXLAB on App Store
https://apps.apple.com/us/app/gpxlab/id6465893952
GPXLAB on Google Play
https://play.google.com/store/apps/details?id=com.lcxventures.gpxlab.app